2015 Retirements
Click in the picture for more information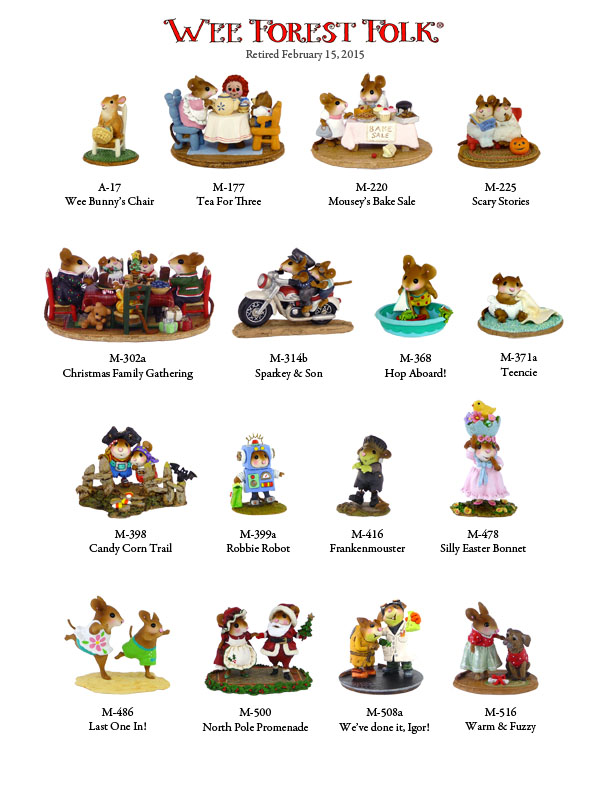 This is a collectable line is unlike any other. Wee Forest Folk® are all made, by hand, in Massachusetts. The entire operation is run by the Petersen family and has been for over 40 years. Wee Forest Folk® a rare find!

For more information and a free catalogue - add yourself to our Wee Forest Folk mailing list by clicking here.